Apparently fashion trends dictate up-and-coming decor styles up to two years in advance. I, for one, have taken that theory to the extreme. I've started trying to dress like the rooms I'd love to live in and design.
net-a-porter.com
, and
always
finishing at
forever21.com
). After overflowing online shopping bags with dreamy and realistic purchases, I realized my style was noticeably mimicking the interior style of a designer I greatly admire -
Kara Mann
.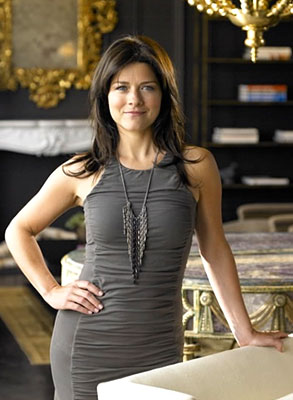 This young designer has had the career of my dreams. Since opening her firm Kara Mann Design in 2005, Kara's work has been published by leading design magazines and she has been appointed a Vogue 100 member. In 2007, she opened her first showroom in Chicago - KARA MANN, LTD. Her interiors are dramatic and sexy, and her use of symmetry and moody lighting have created her signature style.
I'm no fashionista, but if I may....here are a few pieces I'd love to wear, and the Kara Mann spaces I'd love to wear them in. Enjoy!